Heute habe ich wieder ein einfaches Do-it-yourself für euch: Eine vielseitig einsetzbare Body Cream. Die Creme besteht aus natürlichen Zutaten und ist vegan.
Was du brauchst:
50 g Kokosöl
50 g Sheabutter
1 EL Mandelöl
einige Tropfen ätherisches Öl (bevorzugte Duftrichtung)
einen leeren Glastiegel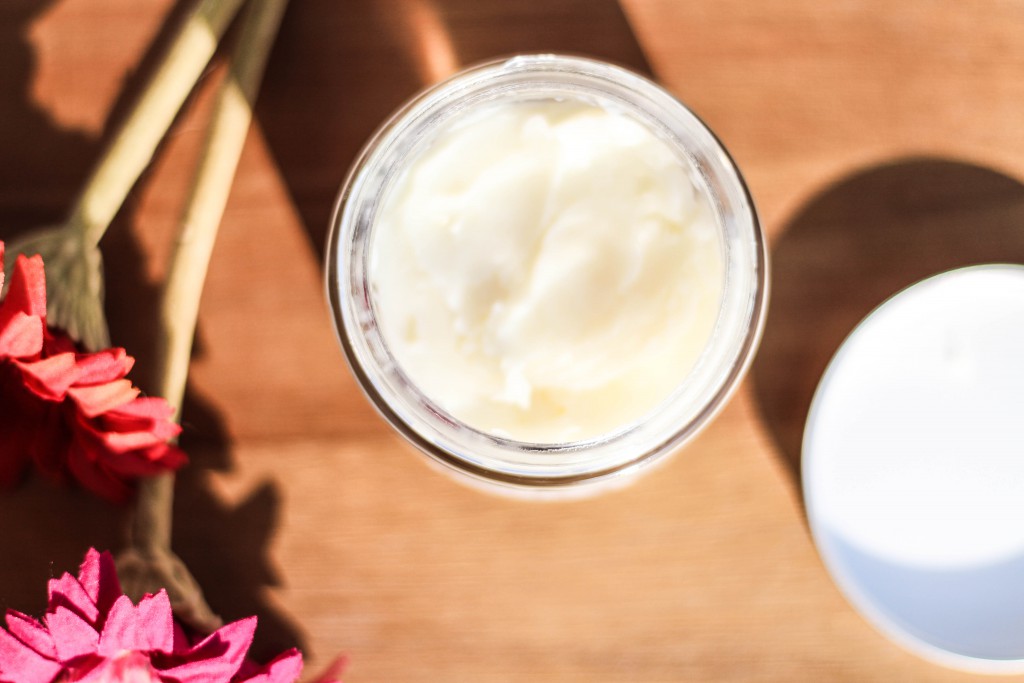 Kokosöl und Sheabutter langsam auf niedriger Stufe in einem kleinen Topf erhitzen bis alles geschmolzen ist. Das Gemisch abkühlen lassen. Ich habe den Topf kurz in den Kühlschrank gestellt. Wenn die Masse abgekühlt ist, das Mandelöl und das ätherische Öl dazugeben und mit dem Schneebesen aufschlagen. Dann noch in einen leeren Glastiegel füllen und fertig! Die Body Cream eignet sich super als pflegende Bodylotion für den ganzen Körper und in einer kleinen Menge auch als Haar Creme zum Stylen und Pflegen.
---
ENGL: What you need:
a little bit essential oil
Heat up the coconut oil and sheabutter slowly until it is mixed. Cool it down. Put in the almond oil and the essential oil and whisk it through. Fill it into the jar and ready!
The cream is perfect to use as a body lotion or also as a hair cream for styling and hair care.